Geat seeing you, tell us more!
A well-written intro explaining why you wan't to join us and what you can bring to the table really takes your application to the next level. If you express why Nepa is the right company for you, your resume will stand out since we will get at better understanding of what you're passionate about. When you register your profile, you will be asked to answer a few questions in order to help us to understand what positions could be a good match for you in the future.
Update your resume
We know that talents rapidly develop new experiences and gain more insights, you always have the possibility to update your open application by logging in to your profile. We would love seeing your updated skills in order to better understand how we can match up.
Contact 
Once we have had a look at your application, we may get in touch with you for an interview. We continuously review open applications considering the needs and opportunities at Nepa. Please note that we are unable to provide an individual response to your submitted open application. Even if you don't hear from us, we may keep your application on file for up to 18 months in case a suitable position opens at a later date. Remember that we list all our vacancies here.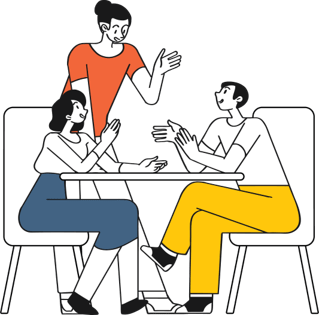 01
We see what others don't. We seek to give our clients the insights that matter by looking for meaningful connections in data—the golden nuggets.

02
We love it and it shows. For us, work is more than a job – we are on a mission to tackle every challenge with a lot of heart. Curiosity and generosity are in our DNA

03
We are bold. We believe that business is better when operating from a place of honesty. As sense makers, our task is just as much about taking away the unnecessary as it is showing the necessary

04
We are accountable. We are not just a business, we are a community that cares and acts accordingly. That's why we hold ourselves to strong standards.
Already working at Nepa?
Let's recruit together and find your next colleague.